Plenty of people in the world are good writers, but when people accustomed to writing fiction or poetry or blog posts try their hand at SEO writing, there can be a little bit of a learning curve. Some of the most foreign terms to someone not familiar with this writing style are often "title tag" and "meta description." We've taken a look at how to write title tags before; now, let's examine some tips for writing meta descriptions, starting with the basics.
What Is a Meta Description?
A meta description is a little piece of text shown in Google's search results that describes the content of a Web page and entices the reader to click the link above it to read more. Here's what a meta description looks like:


What Do Good Meta Descriptions Include?
A good meta description should include:
Brief information on what the page is about, including keywords
A call to action, which is a bit of text that tells the reader to do something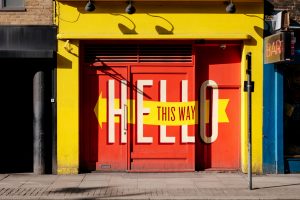 When you're learning how to write a meta description for SEO, it's important to remember that you only have a limited amount of space, so you need to use it wisely. The goal is to grab the reader's attention and convince them to visit the page you're working on. Keep your writing as concise as possible, and incorporate key selling points whenever you can. Does this client offer a low-price guarantee? Free shipping? A free trial? Find something about the client that sets them apart from the competition, then make sure that the reader knows about it.
Of course, you do need to keep in mind that the meta description will appear right below the title tag you've written, so you don't want to repeat yourself. Definitely use some of the most valuable keywords in your meta description as well as in the title tag, but don't make them sound exactly the same, and do use the meta description to fit in selling points you didn't have room for in the title tag rather than repeating the same one again.
What's the Rule for Meta Description Length?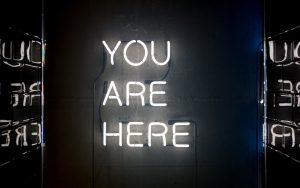 Nowadays, a meta description can consist of up to 320 characters. That doesn't mean that you should necessarily make them that long, though: Consider your reader's attention span and what you need to convey, and write accordingly. Keep in mind that writing a good meta description isn't an exact science, so there isn't a strict formula for exactly how to write them or a precise meta description character count that's best. How long should a meta description be? How much space do you need to grab the reader's attention and convince them that this is the page they're looking for? Don't waste words, but if you've got a lot of important things to say, go for it.
SEO Meta Description Tips
Remember, the best meta description is one that accurately represents what's on the linked page as well as entices the reader to click through and read that page.
Proper grammar is still important: Use correctly capitalized and punctuated sentences. But feel free to use short, imperative sentences, such as "Get a free trial now!" or "Order today to get free shipping."
If the page you're writing is primarily informational rather than commercial, cater to what the reader is looking for in your meta description (as well as on the page itself). For instance, if you're writing a page for a rehab and the topic is "symptoms of an overdose," your meta description should focus mainly on encouraging the reader to learn about these symptoms on your page.
Don't write the same meta description for every page, only swapping out the keywords each time. Self-plagiarism is always bad: Write each meta description from scratch.
Keep in mind that these meta description guidelines are just that: guidelines. The entire field of SEO writing is built on best practices, not on concrete, foolproof rules, so you can't just churn out meta descriptions robotically based on a formula. Like with all of your writing, it's important to give your meta description some thought and consider what would catch your attention as a reader and make you want to read more.
Share this post: