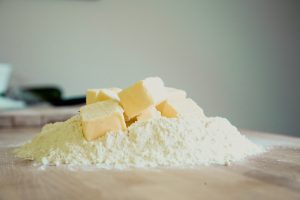 In the world of content marketing, keywords are king, and many articles that freelance writers are asked to complete will include a list of keyword phrases that need to be incorporated into the text. What are keywords, exactly, and how should you use them? There are two approaches to this sort of task, but only one of them will lead to the creation of consistently high-quality, well-thought-out content. The difference lies in how you view SEO keywords: as chunks of text to be shoved into an existing framework or as inspiration for an original creation.
The Chocolate-Chip Cookie Approach
The first method for how to use keywords is probably the more common one, and sometimes, it will serve you just fine. First, you look at the keywords, and then, you think about how you can fit them into sentences, around which you include what you already know about the topic. You already have the base, the plain vanilla dough of information about the client or subject that you can write without thinking too much: You just have to make the SEO keywords fit inside, like mixing chocolate chips into cookie dough. Often, you'll get a serviceable cookie this way, but what if those chocolate chips are walnuts? OK, still not too bad. Bacon bits? This is getting odd, but maybe that would work. Jalapeno peppers? Wait a second … maybe that same dough just isn't going to work here. With a one-base-fits-all approach, you might get something great, like chocolate-chip cookies, but you might also get something that's just plain weird. It's time for a different tactic …
The Keywords-First Approach
Look at those jalapeno peppers we just gave you. Think about them for a second. Don't look at the bowl of plain cookie dough next to them: Put that aside and just think about the peppers. You have peppers. What goes well with jalapeno peppers? You could just shove them into cookie dough, sure, but what would be a much more natural (and delicious) fit? Maybe cornbread would work. And you could still use some of the ingredients you used to make that cookie dough, too. You might need to put more thought into what's surrounding those keyword-peppers, but you're likely to get a much more appealing result.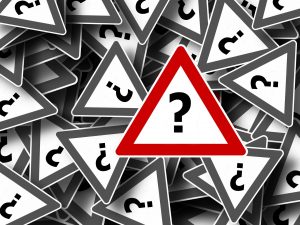 The most important thing to remember about search keywords is that they're what people are looking for. The keywords are the phrases that people are typing into a search box. Put yourself in their shoes: If you were typing "how to grow daffodils," or "symptoms of asthma," or "history of Buick" into that Google or Bing search box, what would you want to find? While your goal in writing an article might be to sell the reader on a particular product or company's benefits, that may not be what the reader was looking for. What are the keywords telling you about the user and what they want to know?
It's also crucial to keep in mind that readers can tend to have short attention spans, especially readers online: If what you wrote doesn't grab their attention in the first few lines, they'll probably leave.
Give the People What They Want
Consider this set of sample SEO keywords for a candy store's website:
candies that don't melt easily, candies for care packages, candies for military troops
Imagine a person typing these phrases into a search engine. What is their search intent? What are they hoping to find?
What they're not looking for is lots of information about how the client is the best candy company around. What they're looking for is information about candies that hold up in high temperatures. They're probably someone putting together care packages to be shipped to troops serving in desert countries, and they want to know which candies they should include.
How can you give them what they want? Write an article that's focused on specific candies you can ship to hot places. It's a good idea to mention the client at some point early on, perhaps near the end of the first paragraph, but don't focus on it: Focus on what the reader wants to know. If you haven't been given a specific format that you have to use, perhaps you could include a bulleted list of candies that don't melt easily: That would be useful for the reader. And now that you've told them about what they should buy, make sure to tell them why they should buy it from the client.
Let's try another set of search keywords, this one for a coffee wholesaler:
buy bulk coffee beans, wholesale coffee beans, whole-bean coffee
What does this person want?
Based on these keyword phrases, they're probably not looking to learn about coffee: They're looking to buy coffee beans, a lot of them, probably to roast at their own coffeehouse. So in this case, it would be appropriate to focus on buying coffee beans and why the reader should buy them from the client. But remember, they're there to buy coffee beans, not because they want to learn all about the client. Make sure that it's clear to the reader within a sentence or two that they're in the right place, that this page is where you can buy coffee beans. If you wait too long to get to the part they're interested in, they probably won't make it that far. (In journalism, they call this "burying the lede.")
When considering how to use keywords in an article, remember that you're not just writing an article as a place to shove in keywords. You're writing an article that somebody should actually want to read. If you take a moment to put yourself in the reader's shoes, you're likely to create a much better piece of content.
Share this post: