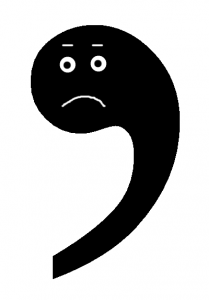 Of all of the punctuation marks, the apostrophe has to be the most abused. He just wants to help out, filling in the gaps where other letters have gone missing, but instead, people throw him into all sorts of situations he's just not suited for, mucking up perfectly good phrases or sentences and making him look stupidly out of place.
These crimes against clarity are so awful that numerous blogs have sprung up devoted to pointing out and cringing at them. But if you learn when to use an apostrophe in the three situations where they're most commonly misused, you won't have to worry about finding your writing on those sites.
How to Use Apostrophes to Make a Word Plural
This is the easiest pitfall to avoid. When do you use an apostrophe to form a plural? You don't.
You'd be surprised how common this error is, but it's wrong, wrong, wrong. It'll make you look stupid pretty much every time.
However, there is one teeny, tiny, exception, one that you'll hardly ever run into, and that's making a single letter plural. If you're talking about dotting your I's and crossing your T's, for instance, you do need apostrophes there. But that's it. If you're making anything else plural, an apostrophe doesn't belong. Just add -s or -es and move on.
What about the plural of a decade? We've seen people using apostrophes in those, right? Well, yes and no. If you're talking about the 1980s, you don't need an apostrophe there, either. But if you're cutting out two of the numbers and referring to the '80s, you do need an apostrophe, only because you're forming a contraction: The apostrophe is replacing the "19" that's missing.
When to Use an Apostrophe in a Contraction
We all learned about contractions in grammar school, and these are definitely places where using apostrophes is correct. In fact, this is the primary function of an apostrophe: to replace letters that have been left out. When you shove two words together to form a contraction, the apostrophe fills in the gap where the omitted letter(s) should have been:
Can + not = Can't (replaces "no")
You + are = You're (replaces "a")
Has + not = Hasn't (replaces "o")
They + have = They've (replaces "ha")
It + is = It's (replaces "i")
Take a look at that last one again. "It's" means "it is." Remember that. We'll come back to it in a minute.
How to Use a Possessive Apostrophe
The other correct use of an apostrophe is to form a possessive, indicating ownership. But you don't always need an apostrophe to make a word possessive. The apostrophe rules for possessives depend on the word you started with.
Are you making a singular word possessive? If so, add an apostrophe and an S, as in the store's hours or James's cookies.
Are you making a pronoun possessive? You don't need an apostrophe here because pronouns have their own possessive forms: I/my, you/your, he/his, she/her, it/its, we/our, they/their.
Are you making a plural possessive? If it ends in S, just add an apostrophe after the S, as in the players' contract or the Joneses' new RV. But if it doesn't already end in S, make an irregular plural possessive by adding an apostrophe and an S, as in the children's recital.
When to Use Its vs. It's: Which Is Correct?
Figuring out whether to use it's or its is a common problem for a lot of people, but the answer lies in remembering that an apostrophe usually replaces missing letters.
If you want to make something possessive, "its" is the word you need: "It is" doesn't make any sense if you're trying to indicate ownership.
But if you want to say that it is raining, that's the right time for "it's."
Share this post: