Technology can certainly be a distraction when you're trying to get some writing done: Who hasn't started researching something for a writing project only to find themselves looking up from Facebook or Wikipedia an hour or two later, wondering where the time went? But technology can also be a huge help to writers, from providing basic tools that make the physical process of writing easier to giving us help with organization, motivation, and capturing great ideas before they slip away. Here, we've collected a list of some of the best writing software out there, including a word processor comparison and some recommended apps for writers on the go.
Best Word Processing Programs
It's hard to imagine being a writer without computers, but there was a time not all that long ago when we would've had to use a typewriter or even a pen and paper to put down our thoughts. Thank goodness for time-saving, paper-saving, hand-cramp-reducing word processing software! But which is the best writing software for you? You have a few different options to choose from:
Software for Writers Who Need Help Focusing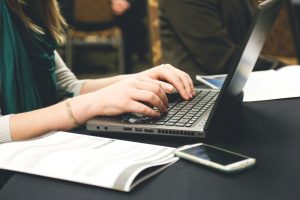 It happens to the best of us: You sit down to write, check your email, look at Twitter, grab a second cup of coffee, stare at the blinking cursor for a while … yeah, nothing's getting done. Fortunately, there are a few word processing programs that can help you focus and get your writing done.
Best Apps for Writers on the Go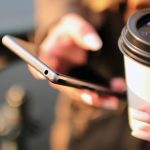 The writing process doesn't necessarily take place when you're in front of a computer. Sometimes, you'll find yourself plotting out new ideas while you're waiting in line at the grocery store, or sitting in the break room at work eating your lunch, or curled up in your favorite chair at the local coffeehouse. At times like these, your smartphone can also be a smart writing tool. Whether you need an app for writing down ideas before you forget them, brainstorming your outline, or helping you to stay focused on your goals, the chances are good that yes, there's an app for that.
Share this post: