We all know the benefits of curling up with a good book, both educational and psychological, and yet, like Henry Bemis, it seems like we never have enough time to do it. The to-read list just keeps growing, and in the time it takes you to finally finish one book, many more have been written that you might want to add to the list. But finding the time to read more books isn't impossible. Sometimes, you just need more motivation to make it happen, and for that, peer pressure can help. Perhaps that's why book clubs are booming in popularity: You don't want to be the only one who didn't finish the book in time for your book club meeting, do you?
For those who are introverts or who can't find a local book club to join, there are plenty of online book clubs as well as in-person ones. Either way, you're bound to find a group that will help give you the push you need to get reading, and you might even make some new friends while you're at it. Where can you find a book club that's right for you? Check out these options to discover some of the best book clubs to join.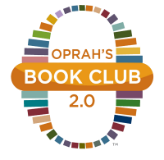 When it comes to book clubs, the most well-known is probably Oprah's Book Club. Oprah Winfrey started recommending books to viewers of her talk show in 1996, though this format ended along with the show in 2011. But in 2012, Winfrey brought back her book club in an online format. Though the new selections aren't announced on a regular schedule like they once were, this is still one of the most popular book clubs online, with more than 22,000 members on Goodreads and members also sharing their thoughts on Twitter with the hashtag #oprahsbookclub.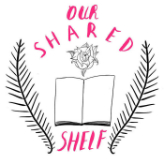 Winfrey isn't the only famous figure with a virtual book club. Actress Emma Watson, best known as Hermione in the Harry Potter movies, has a book club, too. Watson is a U.N. Women goodwill ambassador and has spearheaded the HeForShe campaign, which advocates for men to join the fight for women's equality around the world. In early 2016, she started Our Shared Shelf on Goodreads with the goal of encouraging discussion of feminist ideas.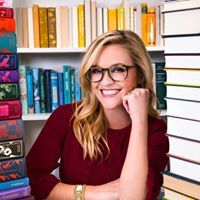 You might know actress Reese Witherspoon from films such as Legally Blonde or Sweet Home Alabama, but did you know that she's also a book nerd? Her book club, started in 2017, highlights diverse reads written by women: Previous picks have included Eleanor Oliphant Is Completely Fine by Gail Honeyman, Little Fires Everywhere by Celeste Ng, and Erotic Stories For Punjabi Widows by Balli Kaur Jaswal. Don't be surprised if you see some of these on the big screen in the future. Witherspoon is known for adapting books she likes into films, with her past projects including Wild and Gone Girl.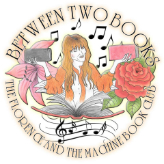 In 2012, a teenage fan of the band Florence + the Machine tweeted the book-loving lead singer, Florence Welch, on a whim, saying that it would be cool if Welch started a book club. She didn't expect a response, but Welch liked the idea, and the result was Between Two Books. Today, the club is still going strong on Facebook and Twitter, with Welch periodically recommending new selections for fans and fellow bibliophiles to read.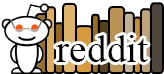 If you spend way too much time on Reddit, this online book club might be for you. At r/bookclub, they pick two works of literature to focus on per month, with selections chosen by popular vote. This group also tackles works of different lengths, from short stories to books "big enough to make your arm fall off," longer novels that are read and discussed for two or three months instead of just one.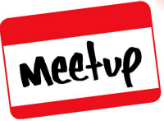 Would you rather find a traditional monthly book club where you can socialize in person, perhaps with a glass of wine in one hand? A good place to find a local book discussion group is Meetup. Incidentally, it's also a good place to find a local group for just about any other interest under the sun, from hiking to board games to fine dining to political activism.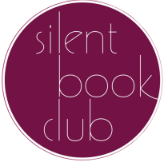 Here's an odd twist on the traditional book club: a discussion group minus the discussion. The goal of a Silent Book Club is simply to meet in one place and read together. It's billed as "introvert happy hour," with people getting together just to read, without any pressure to have finished a book before you get there — in fact, there aren't even assigned books, so you can read whatever you feel like bringing with you. A Silent Book Club isn't about discussing and learning about a book together; it's more about making an appointment to read while in the company of others.
Whether you decide to join an online book club or a face-to-face one, you're likely to find that you're crossing a lot more books off of your to-read list. And research shows that you might even live longer, too!

Share this post: