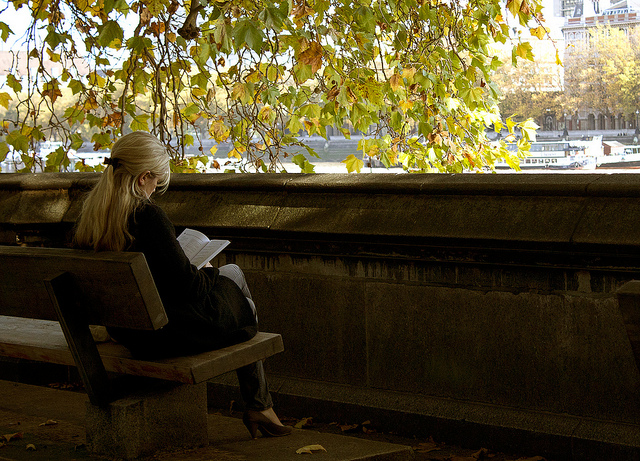 image by: David Morgan
Words can get a lot of abuse from writers. We force them into phrases out of context, stuff too many into a sentence, and even occasionally skip them altogether. Before we, our spouses, our children, or our friends head back to school this fall, let's take a moment to stop everything and stretch out our brains. These books are some fun reads about words. They glorify the vehicle of our communication and remind us that each word, or in some cases each letter, is incredibly valuable.
Mindy's Recommendation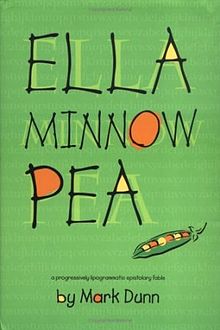 Ella Minnow Pea: A Novel in Letters by Mark Dunn
In the small, fictional country of Nollop, located on an island off the coast of South Carolina, the citizens are devotees of the written word: They're an eloquent people who shun modern technology and embrace newspapers, writing letters, and reading. The country is named for Nevin Nollop, who the islanders credit with writing the well-known pangram "The quick brown fox jumps over the lazy dog," and there's a monument to him on the island that includes tiles spelling out this famous sentence… that is, until the tiles start falling off, one by one. Just a faulty adhesive? No, the island's leaders decide: It's the divine will of Nollop, decreeing that the fallen letters should no longer be used. Chaos ensues, as islanders' ability to communicate is further and further impeded and more and more residents are punished or banished for accidentally using now-forbidden words. This book is a fascinating read for word nerds, as it explores the uses of different letters and looks at how important each one can be to conveying a message while the islanders write letters back and forth with an ever-shrinking vocabulary.
Steph's Recommendation
The Meaning of Tingo by Adam Jacot de Boinod
This book is less about English words than it is about words that are not found in English. It contains common phrases and words from languages around the world. Often, this book leads to the question, "Why did this group of people need this word in the first place?" For example, "tingo" is translated as "to take all the objects one desires from the house of a friend one at a time by borrowing them." Part language study, part social examination, this fun, glossary-like work examines many different social functions, from greeting to leaving to speaking properly. This book also contains many idioms, like "dui niu tan quin," which literally means "to play the lute to a cow." Knowing about other languages and the strangeness of the English language can make you a better writer as a result. This book can also be the source of much-needed inspiration.
Matt's Recommendation 
The Thursday Next Series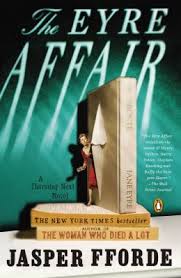 Thursday Next is a book series by a book nerd, for book nerds. Written by Jasper Fforde, this series is great for anyone who has wanted to live in the books they've read. Essentially the series is about Thursday Next, a detective, war veteran, Dodo owner, and LiteraTech (more on that in a moment).
The book is set in an alternate universe in which literature is important to everyone. You can go to a performance of Hamlet, call anyone up on stage for any part, and they'll know the role. Literature is a way of life, not an interest. In this universe, characters in novels have other lives within (and without) the book. When the books aren't being read, the characters have their own lives within their literary worlds, and in those worlds, crimes can occur.  As a LiteraTech, Thursday can go into books (Jane Eyre in the first book, The Eyre Affair) and solve those crimes.
At the end of the day, this book is just plain fun for the word nerd. You don't have to have read Jane Eyre (or really any of the books he mentions) to get something out of the book, but the more you do, the more you get out of it. A book about books that makes you want to read other books to get more out of re-reading the book you just read? Um… yes please.
Share this post: