Usually, when you're considering the spelling of a word, there's a right spelling and a wrong spelling, plain and simple. But sometimes, a word can have more than one spelling that's technically correct, much like a word can have more than one pronunciation (such as "read," for example). A secondary spelling of a word isn't necessarily always wrong: It's just less right, less common — and therefore less likely to look correct to the reader. Here are a few examples we've spotted in freelance writing pieces:
Toward(s): The correct spelling, the one that the dictionary entry is under, is "toward." The Associated Press agrees: According to their stylebook, it's always "toward." But "towards" is a commonly used spelling in the U.K., so it's not necessarily 100 percent wrong everywhere you go. For American and Internet audiences, though, stick with "toward." This also applies to other directional or position-related words, like "afterward," "backward," or "upward."
Often(times): When you look up "oftentimes" in the dictionary, it's defined as "often." That should tell you right there that "often" is the more commonly accepted spelling. "Oftentimes" is much more uncommon and needlessly long: Keep it short and simple with "often."
Among(st): You're not likely to find "amongst" in an American dictionary — it's an old-fashioned spelling that can sound pretentious. About the only good use for "amongst" is if you're using for effect while writing a poem: It doesn't have a place among the words in our articles.
Incidentally, while we're talking about "among," people often get confused about when to use "among" and when to use "between." In general, "among" is the right word when you're comparing a group of non-named things; "between" is used for a small group (usually, but not always, two) of specific things. For example, "panic spread among the onlookers" (a non-specific group of people), but "talks between England, France, and Germany made progress" (three specific entities).
In general, if you're not sure whether to use a longer, more formal-sounding version of a word in your freelance writing jobs or the shorter, simpler one, remember what your teachers always said: "Keep it simple, silly!" Remember these tips and you're sure to be on your way toward better writing.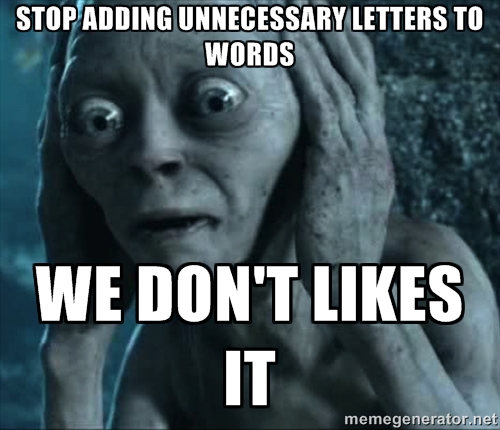 Share this post: